Pelzaufbewahrung
Immer wieder werden wir von Kunden gefragt, wie M78 Parka, Nerzmäntel & Co am besten zum Aufbewahren sind.
Fakt ist: Pelze & Fell-Accessoires können während der Sommermonate – in einem vollen und warmen Kleiderschrank – auch ins "schwitzen" kommen.
Und genau dies sollte man "FUR"meiden:
Denn bei hohen Temperaturen kann das Leder, in dem die Haare wurzeln, austrocknen. Dies kann dann zum Haarausfall führen. Gerade in den warmen Monaten des Jahres sollte deswegen auf eine entsprechend gute und kühle Aufbewahrung des Pelzes geachtet werden.
Den Pelz immer auf einem breiten Bügel aufzuhängen und
Nicht in der Nähe von Hitzespendern wie Ofen oder Heizung zu lagern.
Um ein gutes Klima für einen Pelz zu gewährleisten, müssen diese locker, kühl (10 – max. 20 Grad) und auch mit entsprechender Luftfeuchtigkeit gelagert werden:
Auch an eine Staubhülle sollte gedacht werden – idealerweise in einem atmungsaktiven "enVielope" Kleidersack oder auch alte Baumwollbettbezüge eignen sich hervorragend zur Aufbewahrung. Auf keinen Fall sollten für die Pelzlagerung Plastikhüllen verwendet werden.
Auch darf der Pelz während der Lagerung direkter Sonnenstrahlung nicht ausgesetzt sein, da sonst die Haarfarbe verbleicht.
Pelzreinigung
Nach zwei Winter-Saisonen sollte jeder Pelzmantel bzw. Parka gereinigt werden:
Den Pelz auf keinen Fall in die chemische Reinigung bringen.
Der natürliche Pelz sollte bei einer Reinigung nicht mit chemischen oder fettigen Substanzen in Berührung kommen.
Gerne kümmern wir uns um die Parka & Pelzmantel-Reinigung, da unsere Partnerfirma in Italien auf "Stoff-Pelz-Purification" spezialisiert ist. Zudem wird im Zuge dessen auch die Zeltplane neu imprägniert, sodass diese wieder wasserabweisend ist.
Regen und Schnee machen dem Pelz übrigens nichts aus (dafür hüllt man sich ja in Pelz, um sich vor kaltem Wetter & Co zu schützen).
Falls der Pelz sehr nass werden sollte – einfach kräftig "ausschütteln" und danach auf einem breiten Bügel ganz normal bei Raumtemperatur abtrocknen.
Feuchte Pelze dürfen auf keinen Fall Hitze abbekommen ( Bügeleisen, Heizung, Wäschetrockner etc.)
Fur Storage
Store your fur garments in cold storage when you are done wearing it for the season or not using it. This is one of the most important steps you can take in preserving your furs. The more time a fur is in cold storage (approx. between 10 & 20 degrees), the longer it will last.
Humidity level is important when a fur will be hanging in one place for a significant amount of time. If the humidity is too low (dry air) the natural oils in the pelts will evaporate more rapidly causing the garment to become dry and deteriorate. If the humidity is too high (damp air) they pelts can rot at a fast rate.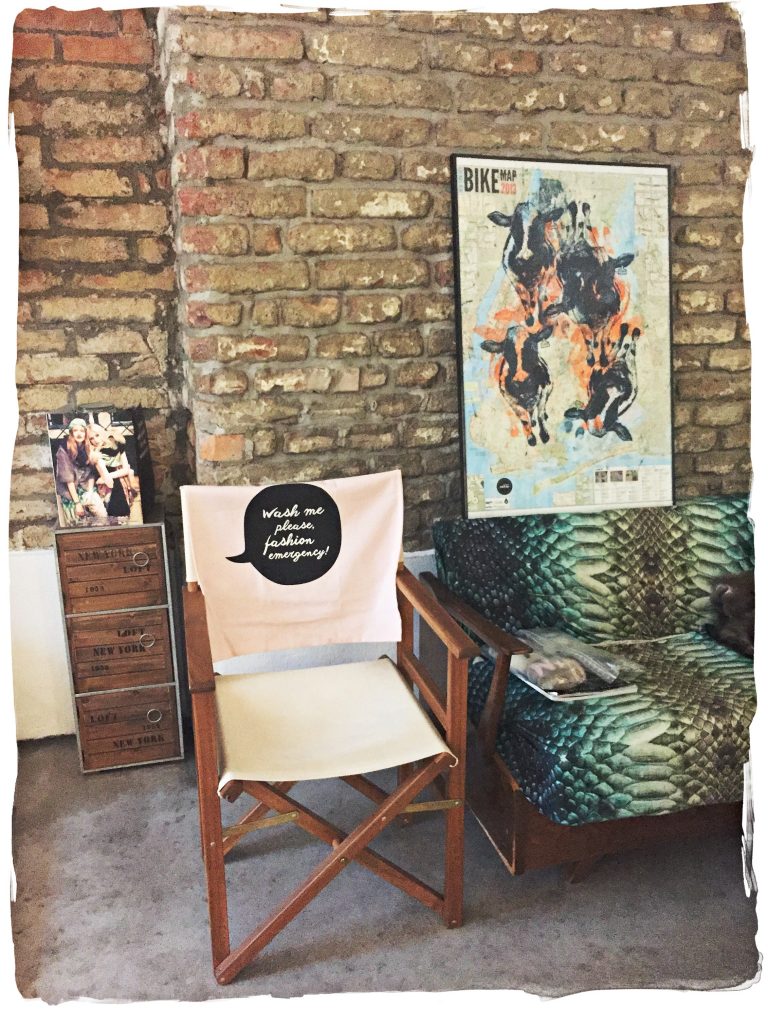 Fur Care & Cleaning
Clean your fur garments at least every second winter season.
Have your fur garment cleaned by Authorized Furcare Specialist only. Dry-cleaning, washing or laundering may severely damage your fur.
Use broad-shouldered hangers when hanging a fur garment.
When hanging in a closet, allow space to prevent it from being crushed or creased by other garments.
Have rips, loose seams and damage repaired as soon as possible by a professional furrier. This prevents minor problems from becoming major, more expensive problems.
Hang your fur away from any heat sources.
Do not allow your fur to be exposed to direct light for a lengthy period of time. Long-term exposure to direct light can cause oxidization and discoloration.
One of the beauties of fur is that it can be repaired, revised or upcycled over time to provide a garment that can be worn for many years, through many eras of fashion. If part of your fur has been worn away, matching fur can be sewn in to replace the worn areas